Thanks to the machinery company in Foshan for purchasing SU-100 ultrasonic hardness tester for mold hardness testing from Sinowon.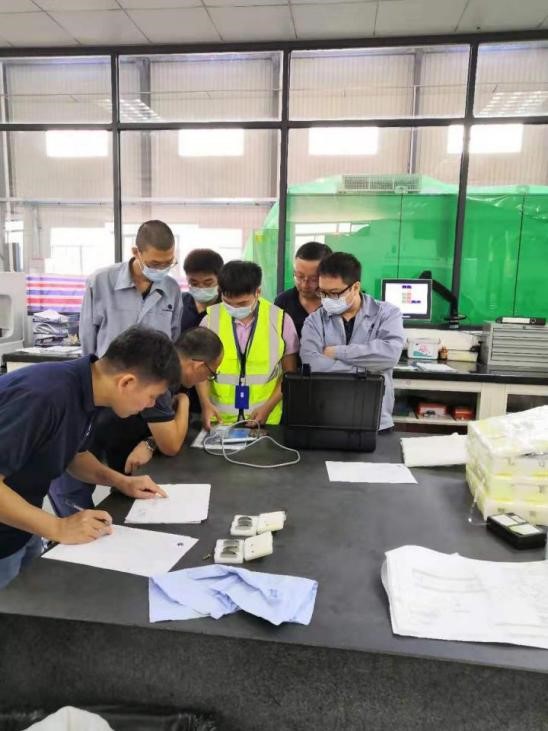 (The picture shows technicians training on the use of ultrasonic hardness testers)
It is understood that the company often needs to perform hardness testing on various mechanical parts. Some of the molds are large and cannot be broken, and it is inconvenient to sample and test. It is not suitable for traditional Vickers hardness testers, Rockwell hardness testers and other bulky desktop hardness testers. For testing, our ultrasonic hardness tester SU-100 can just solve this problem. The ultrasonic hardness tester measures the hardness by measuring the change of the resonance frequency between the diamond indenter and the tested workpiece, the test indentation is small, and the workpiece is small; At the same time, it is simple to operate, easy to carry, and results can be obtained with one-key operation.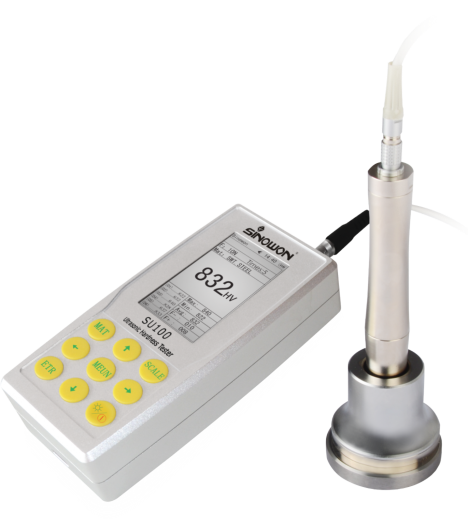 Sinowon Ultrasonic Hardness Tester uses the ultrasonic contact impedance method to compare and measure the samples. The test indentation is small,the measurement time is fast,and the measurement accuracy is high. It also uses an ergonomic streamlined design and a high-definition color LCD screen as the display terminal.The man-machine operation interface is friendly, making it easier for non-professionals to operate.
In addition to the Ultrasonic Hardness Tester, Sinowon also has Industry Inspect Microscope, Videoscope, Optical Measuring Projector, Hardness Testing Machines, Auto Vision Measuring Machine, Metallurgical Equipment, Material Testing Machine and other products, welcome to come and buy!
Tags: 2d measure machine, Hardness Measurement Solution, máy do 2d, máy do cmm, máy đo 3d, máy đo độ cứng, Sinowon, vision measuring machine